How To Buy ACS Custom Earplugs

Ibiza Loves Ears offers you a worldwide service to get ACS Custom earplugs.
Our customized music filtering hearing protection is handmade with soft medical silicone, wears unique patented filter and is therefore uniformly embranced as the music industry standard. We guarantee you the best ear protectors against loud music on the market! Do your research, get excited and follow the steps written below to get your personal pair of ACS Custom PROs.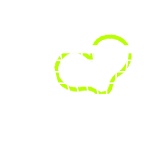 Buy your custom earplugs online
Choose your set of PRO hearing protection in our shop. If you have any doubts, feel free to contect our team for advice! Get your voucher and go to an ear impression taker near you
We'll quickly get in touch with you via email as soon as we received your order. We send you a voucher and give advice to a possible impression taker near you. (Your impression and standard shipping costs are automatically deducted in the store when you click 'No' on the option 'Do we have your ear impressions?' – so you don't pay a cent more!)

Ship your impressions to the ACS Custom laboratory
In the same email, we will provide you the address of our lab in the UK + an order number. From there we do the rest, you just need a bit of patience!
(Standard shipping costs will be reimbursed to an amount of €2,70)
Receive your hearing protection at home
When the impressions go into production you'll receive an order confirmation. Production time is about 10-14 days. When your order is shipped, we send you a tracking number to follow your package towards your house (party)!
– For international inquiries first visit ACS their international homepage to check if there is a official ACS partner near you –